Hello  Friends and Family! We hope this testimony finds you well and that you,like us, are 

enjoying the hints of 

spring and the change in seasons! And speaking of seasons, let us go right in to sharing wi

th 

you the evidence of the se

ason of health we are in 

here at Truly Motivated! 
As a member of the community I have watched the barometer of health rise and fall with times of trial and triumph, success and setbacks, achievements and shortfalls, and I have to say I have not seen a community more devoted to each other, to growth and change, and to real healing, as I see when I look around today.
Take Tianna for example.... 
Tianna, or T.K. as she is more commonly referred to, has been living at House 4 for a little over a year now and is doing great. Great is not the word though, that comes to mind when we think about how things went the first few months! Thankfully for everyone, a touch of tough love prevailed, and T.K.'s story today is one of determination, surrender, and transformation that inspires others. You see Tianna knew for many  years about Truly Motivated and what we do here. When the time came that she was finally ready to make a change, she knew Truly Motivated was where she needed to be. I remember her calling about 15 times a day for about two weeks straight until she secured her bed.... When I talked with her about doing this article she said, "I knew that if I was going to come to Truly Motivated I was going to have to stay clean. I wasn't going to be able to use any more and even though I was ready to be done, that was really hard to swallow." But Tianna was at her bottom at that point. In her words-
What was life like before you came to Truly Motivated?
Before I came to Truly Motivated I had been addicted to meth for ten years. The last year of my addiction, I went from just smoking meth and drinking to doing any drug any way I could do it. I lived nowhere really. I couch hopped for almost half that time. I had a few jobs, one at a bar and a couple of sales jobs but none of them lasted very long, and no matter how hard I tried I wasn't employable in Yelm. I had the reputation of a trouble maker and a drug addict. I was in and out of my family's lives. While they loved me, they didn't trust me or the company I kept around their house, and for good reason. I was in and out of jail for theft and possession charges numerous times.
What was it like coming to Truly Motivated?
Coming to Truly Motivated was one of the hardest things I had to do. I'd known Joe and Carmin for many years. My Dad used to attend some 12-step meetings that they held and my family all went to church with them. When I hit rock bottom and was calling my Mom everyday crying because I wanted to stay clean but couldn't find my own strength to do it, she said, "Call Carmin." So I did, many times until I got in here. Coming here was a transition. I came in trying to hold on to some of my own ideas and ways of doing things and that didn't work out too well. I had a rough first few months but I was still loved and supported by the people here and Joe and Carmin. This place made me take responsibility for my actions but the people here were fair and continued to encourage me and let me know I was loved despite my actions. And that was what I needed to succeed.
What is life like today after 

14 months at Truly Motivated

?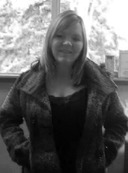 Life for me today is pretty amazing. I've been blessed with many gifts in Recovery. I've been able to find and keep a job right here in Yelm for over six months. I have managed to pay on my license and will be a licensed driver in one week. I've regained a relationship with my family. Not only do they love me, but they trust me enough to allow me to come to their houses and spend time with them. I babysit my sister's kids for her often and was able to take a vacation to my Mom's and not as a burden, but as an invited guest. And I have been clean off of meth for over one year as of February 28th. I have true friends, a steady income, a place I call home. I feel as though I am becoming a responsible member of society and wouldn't trade the community I'm in or the friends I've gained or the life I now have thanks to Truly Motivated and all they've done to help me grow and become the person I am today for the world. I am truly blessed to be a part of Truly Motivated and to have been given all the blessings I've been given. I've also rekindled my relationship with God. I've come to know that He too is the strength I've used to stay clean and that He is the one who gives me all these blessings. I don't quite understand the Word that well, so I have a mentor that is walking me through the Bible and helping me understand it more. I know that this also is a big part of my Recovery. This and the step work I do keeps me moving forward and growing spiritually & emotionally.
          ___________________________________________________
And growth is definitely what we have seen. Today Tianna sits on Peer Panel and helps guide other newcomers through that initial transition that she herself struggled with so much. She is known for being quick to give positive feedback and encouragement to a struggling brother or sister and uses her own experience as an example when she has to help make tough decisions for her peers. Tianna has become a light for others and she shines brightly, always smiling and bubbling with laughter. Her determination got her to the door, her surrender of her old way of doing life allowed her to cross the threshold, and today she stands transformed, and holds the door open for others to walk through into this way of life she now loves!
Let us say congratulations on all your success T.K.!
Do we have your address?