As I sat down with Kyle to get a bit more of his story to write this article, I became that much more impressed with him. This is saying a lot, as Kyle has impressed all of us here at Truly Motivated since he arrived August 31 of last year. I remember talking to him while he was still in inpatient treatment at Northwest Resources. He definitely sounded committed but I was a bit skeptical. Historically speaking, folks in their early 20's in our homes are kind of tough. Kyle has proven this is not always the case. What has transpired since he got sober and came to Truly Motivated has turned out to be a truly amazing story about a remarkable young man.
I asked Kyle what his rock bottom was. He said it was hard to explain. He had lost everything; his dignity, his family and he was homeless. He was involved in a car wreck, having taken his car over a cliff while driving intoxicated. He had a broken nose, was arrested, booked and put in the drunk tank. He felt the depth of hopelessness, but along with that came some willingness. He knew he had to change; that this wasn't the way to live. Upon release, he walked 13 miles to his Dad's house. He sat with his brothers and felt so sorry for what he had put them through with his alcoholism. His Dad came home and the scene wasn't good. It is so hard for family members; the hurt, fear, disappointment and anger are hard to manage. Kyle was told to leave. He walked another 13 miles to Northwest Resources in the heat, detoxing and sick to get help and get in to treatment. 13 miles to save his own life. 13 miles to hope. 13 miles to the unknown, but there was nothing left.
He was assured a bed, but it wouldn't be open right away. The insanity of addiction is hard for most to understand unless they have been there. Despite the fact that alcohol was clearly a major problem, Kyle left and went to the streets and continued drinking. He woke up on day two in a park, hung-over and robbed of everything he had, even his precious guitar. He was sick, dehydrated and Northwest Resources rushed the bed for him and got him in to their men's inpatient program that day. For Kyle there has been no turning back since.
Withdrawals in treatment were hard. Sleep didn't come easy as high and very intense anxiety accompanies alcohol detoxification. As Kyle started getting in to some recovery literature, he read about the concept of a Higher Power. He found surrender there, found forgiveness, and asked God back in to his life and to stay by his side. Kyle tells me that night he slept soundly and awoke the next day feeling, hopeful, optimistic, and very grateful. In short he was coming to life.
Today Kyle wakes up every day thanking God for being by his side. "I will never leave you or forsake you" is the promise. He feels God's presence in nature. I read the Nineteenth Psalm to Kyle that says the heavens declare the glory of God, that they speak day after day without words.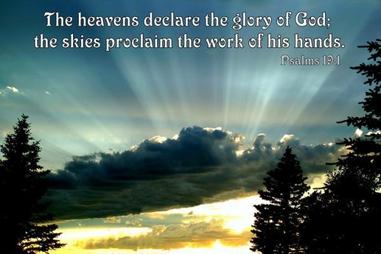 While in treatment, Kyle came along side another man who was going through heavy withdrawals. Kyle stuck by his side and encouraged him. This gentleman had a guitar and after hearing Kyle play it gifted it to him. Kyle can be seen all over our properties playing his guitar these days. As he has grown in his recovery, he has gained the courage and the confidence needed to start sharing his music with the world. His talent can now be heard on his Facebook Page and on YouTube and it's been encouraging to see him step out in faith and read all the wonderful responses he receives in return.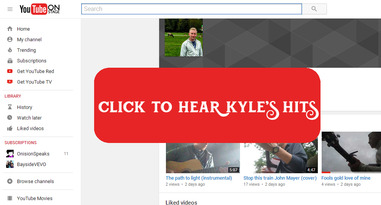 Kyle attributes the structure at Truly Motivated, the accountability, the safe feeling he has here and the life long relationships he has formed to his success. He recalls one of our guys Scott asking him if he was comfortable when he arrived at Truly Motivated. Kyle's answer was "yes," Scott told him, "That's because you are home."
What does his success look like? He will have one year sober in July, is a supervisor where he works, has transitioned to Phase 2 housing with us, serves on our Peer Panel leading other residents, will get his driver's license in September and will be debt free in two months. I asked about what his family looks like today. He told me that they wake up each day and thank God that their son is back. His brothers look up to him as a role model. Kyle lives each day with gratitude, humility, service and a positive outlook. It is really amazing to witness and I took a lesson from him on positive outlook the day we met for sure. He tells me he is no longer miserable. That he has positive coping tools he has gained through the weekly Genesis Groups our guys participate in.
Kyle is Truly Motivated.