September is National Recovery Month! We celebrated in a BIG way at our 4th Annual 5K!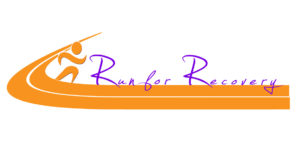 Recovery Month promotes the societal benefits of treatment for substance use and mental disorders, celebrates people in recovery, lauds the contributions of treatment providers, and promotes the message that recovery in all its forms is possible.  Recovery Month spreads the positive message that behavioral health is essential to overall health, that prevention works, treatment is effective, and people can and do recover.
In honor of National Recovery Month, we hosted our 4th Annual 5K Run for Recovery on September 13th, 2014. The event was a huge success and we can't thank the local community enough for the show of support! We had more vendors set up at the event than ever before and the BEST raffle and Place Prizes to date!
We'd like to take a moment to thank each one of our sponsors…
              
Tad Stillwell's Farmers Insurance – One of our most faithful Run Sponsors has been with us since our first annual 5K in 2010. This family owned and operated local business not only gives financially each year, but this year also supplied our snack bars, AND participated in the race. We also would like to take a moment to thank Tad for his commitment to our US Armed forces and for bringing along a few soldiers to run along side us – What an honor!
---

Our local TwinStar Credit Union – The ladies at the Safeway branch have also been supporting Run for Recovery since 2010. Twin Star sponsors the event at the Platinum level and always contributes a great take-away for our registration bags. This year their own Emily Whitcomb donned her super hero cape and came out to help that morning. Thank you Emily for everything you do!
---
Our favorite getaway and some of our biggest fans – Cascades Camp & Conference center made their appearance again this year as well. Cascades has also been on board with the Run   since 2010 and has sponsored financially and hosted a booth at the event faithfully each year. We are grateful Cascades for the way you stand behind what we do here!  We couldn't do it without you!!!
---
---


What would an early morning event be with out coffee and hot cocoa!?!? Our local Starbucks, now under new management has also been supporting Truly Motivated events for many years now. We offer a special thanks and a big  congrats to Manager Misti Shaffer. Misti makes it a point to stay involved in our organization, often donating food and coffee and has also been recognized by her corporate office for her outstanding work at our favorite Yelm coffee spot. Misti will be featured in an upcoming corporate press release and her relationship with Truly Motivated will be highlighted too!
---
Trusted in service and a heart for our cause – that's what we think of when considering another long-time supporter, Walt's Tire Factory. Walt's has been providing water bottles for our runners since the 1st Annual Run and giving financially as well. We thank you for your continued support!
---
 We also had a few new sponsors this year! Welcome aboard Xtreme Designs, Integrity Construction!
---

Integrity owner Tom Glaspie is a wonderfully devoted supporter of Truly Motivated's current operations and plans for the future. At Integrity, Tom strives to exceed client expectations in every area. His company's core values of compassion, efficiency and honesty are woven deeply into all that they do. He strives to build healthy, lifelong relationships with all of his clients and we can't say enough about the one he has with us! We appreciate you and your team Tom!
---
A big, big thank you to Shelly Lasher, owner & operator of Xtreme Designs NW! Shelly does
Screen Printing & Embroidery

right here in Yelm and was a huge help with our t-shirts. In our efforts to do business with local family-owned & operated establishments, we turned to Shelly this year and we are thrilled with our decision!
Our shirts were great this year – Thank you Shelly!
---
Our local FitStop 24 also showed their support with some great fitness supplements for our registration bags and a booth at the event! We are glad you and your team made it out this year!
---
In addition to some fantastic sponsors we were thrilled to be able to offer some amazing raffle and Place Prizes! Thank you to everyone who contributed to this VERY important part of the day!
Overall it was another great Truly Motivated day. Together we raised more than $3,000 to help support the needs of the men and women residing in our recovery homes. Your support, whether as a sponsor or a registered participant, makes makes a genuine difference in the lives of many. With that said, we can't wrap things up without noting the great display of transformation we witnessed there that day. A few years ago, Truly Motivated had the privilege of lending a hand to a family in need. One of the surest signs of recovery and true change is when gratitude compels an individual in a real way to step out and give back and we had the honor of seeing that happen….

The McMullen family set up shop a little ways into the route. They handed out free bottles of water to our runners. With big smiles the children held up a sign that read, "Thank you for supporting TMTL" You were the real heros that day!!!!!